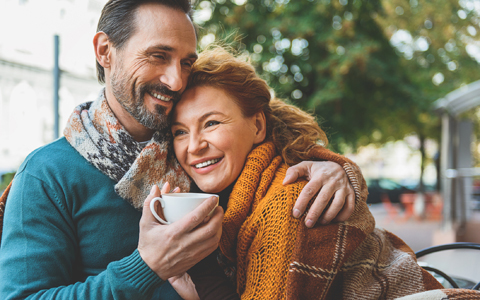 At Wilkins General and Restorative Dentistry, we know that looking your best can have a positive effect on your lifestyle. We offer several treatments to assist in restoring the aesthetic of your smile, including teeth whitening, dental veneers, and dental implants.
Our office provides excellent care in a comfortable environment, giving you a pleasant cosmetic dentistry experience.
For Aesthetically Beautiful Smiles
Dr. Ron Wilkins is educated in smile aesthetics and design, and he understands how to improve your smile through different dental techniques and treatments. Together we can help you attain a bright, white smile that can boost your confidence level and improve the functional qualities of your smile.
Benefits of Cosmetic Dentistry
Our skill combined with advanced dental technology can transform the look of your smile for the better. We provide cosmetic dental options to improve the following:
Yellow or stained teeth.
Chipped teeth.
Minor misalignments or crooked teeth.
Misshapen teeth, or teeth with small gaps between them.
Missing teeth.
When you come to our office, rest assured that you are in good hands. With our years of knowledge and practice, we can give you the stunning smile you've been waiting for!
Teeth Whitening
Our teeth change over time, often becoming yellow, dull, or stained. Whether from eating, drinking darkly pigmented beverages, or simply from aging, we can brighten your smile with our take-home teeth whitening kit.
Our kits provide professional whitening from the convenience and comfort of your own home. After a few weeks your teeth will be noticeably whiter and brighter!
Dental Veneers
Our dental veneers can cover small chips, stains, and misshapen or misaligned teeth. The thin porcelain shell provides full cover, strengthening your teeth while creating an instant smile makeover. Our office offers both traditional veneers and prepless porcelain veneers.
Dental Implants
Many of our patients worry about missing teeth, which is why we offer dental implants as a more permanent replacement solution. A dental implant begins with a titanium post that actually improves the condition of your jaw bone while providing a base for your new tooth.
This new tooth is designed to look and feel like your natural teeth, giving you a full smile with improved strength and stability.
Call Us Today!
Are you interested in a complete smile makeover? Give us a call today! We can help you develop a plan that can give you a beautiful new smile.