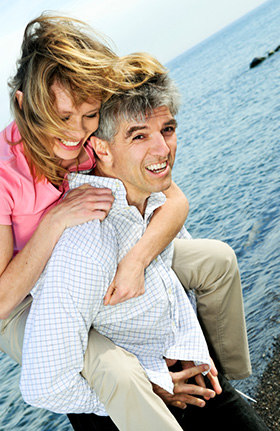 Our dental bonding process is simple and inexpensive. With an experienced dentist on your side, small imperfections can be fixed, so you can have a beautiful smile. Bonding can also repair chipped, broken, or worn teeth.
At Wilkins General and Restorative Dentistry, we apply a tooth-colored composite resin to complete the bonding process. The color blends with your natural teeth, keeping your smile white and metal-free.
Whether correcting the length of a tooth, repairing a chip, or filling in small gaps between your teeth, dental bonding can restore your teeth and your smile.
What Are the Benefits of Dental Bonding?
This procedure is an option we want to help you explore. The benefits to your health and aesthetics are numerous:
Dental bonding is quick and simple and can be finished in one appointment. In just one day, you can improve your dental health and the appearance of your smile.
The process of dental bonding uses economical materials and takes little time. If you're looking into inexpensive ways to improve your smile, ask us about our bonding method.
Our cosmetic resin can be shaped and polished to look like your natural teeth. You can have an attractive smile when you use dental bonding to lengthen or reshape your teeth.
Bonding adds strength to teeth that have been broken or cracked. Our composite material can also be used as a filling and to seal a decayed tooth, providing extra stability and restoring functionality.
With so many benefits, we know many patients can benefit from this procedure.
Our Dental Bonding Process
When you come into our office, our dental team works with you to form a plan about how you want to change the look of your teeth. In the same appointment, Dr. Ron Wilkins can color-match the bonding resin and start working on your teeth.
The surface of your tooth will be prepared for dental bonding using etching, which gives the bond more strength. Once the composite resin is ready, Dr. Wilkins will bond the material to your tooth and cure the bond with ultraviolet light.
Schedule An Appointment Today!
For quick repairs of chipped or broken teeth or for minor cosmetic improvements, call to schedule an appointment today! Our team is excited to help you get the smile you deserve as soon as possible.