Looking for Dentures in Salt Lake City?
Whether you are missing several teeth due to age, decay, or a physical trauma, Wilkins General and Restorative Dentistry can help with several denture options. In addition to restoring the aesthetics of your smile, our team understands that dentures should also be strong and provide stability.
We take care to design each set of dentures to look natural and beautiful while restoring the function of your teeth.
How Dentures Can Help
When we have a patient who is missing teeth, Dr. Ron Wilkins may recommend traditional or implant-supported dentures. After you come to our office for an exam, we'll help you decide which denture option will work best for you.
We may suggest partial or full dentures, depending on how many teeth you are missing. These dentures can be traditional or implant-supported to replace your teeth while helping you maintain your lifestyle.
Traditional Dentures
For our patients who may not be ready for permanent implants, traditional dentures can help restore your smile. Each set of dentures is made just for you. You can go back to eating, speaking, and smiling the way you always have.
When you visit our office, we'll take images and impressions of your mouth, so we can create natural-looking dentures for a stunning smile. After your dentures have been produced, we'll make sure they fit well and that your bite is aligned and ready to go.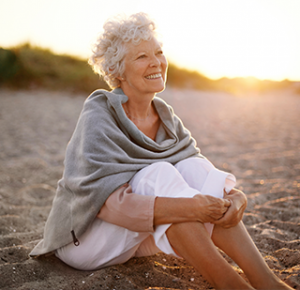 Implant-Supported Dentures
If the bone density in your jaw is high, consider implant-supported dentures for permanent tooth replacement. You don't have to worry about adhesives and special cleaners, and your dentures won't slip or click when you eat.
Implant supported dentures don't require a titanium post for each tooth. Instead, several posts are placed and serve as anchors for the entire denture. The implants also support jawbone structure and promote better oral health.
Call Our Office Today
To find out more about our denture and smile restorations, call our office today! We want to help you look and feel your best, so you can get on with your life.