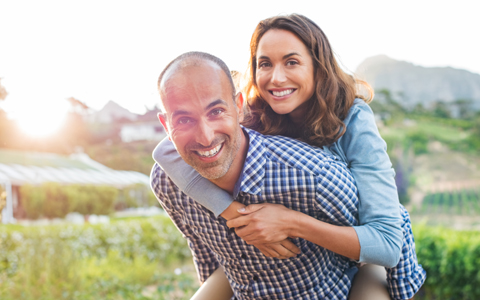 Are you looking for a general and family dentist in the Salt Lake City area? Welcome to Wilkins General and Restorative Dentistry! See how our friendly team and experienced dentist can help you with all your dental needs.
Teeth Cleanings and Exams
When you come to our office for a teeth cleaning, our hygienists can get into hard-to-reach places and remove bacteria and plaque. Bi-annual cleanings can also keep gum disease from progressing into severe periodontitis.
During your exam, we take x-rays of your teeth in addition to checking for signs and symptoms of gum disease, dental caries or bacteria, and oral cancer. Early detection and prevention is the key to optimal oral health.
Fillings for Cavities
Most people develop cavities on occasion for one reason or another. If we find a cavity in one of your teeth, we can provide a tooth-colored filling to repair and protect your tooth. The filling blends in with your natural tooth color while sealing your tooth to prevent further decay.
Dental Education for Patients
We are happy to take the time to answer questions for you or your family members. Our staff is trained in supplying education and instruction for our patients on how to maintain healthy teeth with proper home care. We love teaching children how to brush and floss the right way, so your family can stay healthy.
Friendly Family Dentistry
For healthy teeth and gums, we recommend visiting your dentist twice a year for an exam and professional cleaning. Routine visits can prevent tooth decay and gum disease, and our detailed exams are designed to catch and prevent more serious issues like oral cancer.
Our staff works with our patients to understand dental needs and the goals you have for your smile. You need a dentist you can trust to take care of you and your family. Our dentist, Dr. Ron Wilkins, practices dentistry with the skill of over 30 years of experience.
We believe your visit to our office should include a pleasant atmosphere and a comfortable treatment. Our goal is to treat our patients like family, so you'll want to return to our office every time you need dental care.
Call Us Today!
For questions about our dental cleanings and exams and to schedule an appointment, call us today! Our staff is also experienced in dental bonding, root canal therapy, sleep apnea treatment, and more.